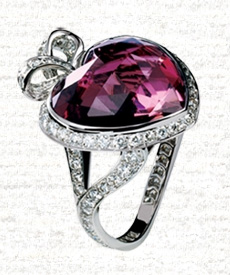 Well this time is really sad,
because i can go to Norah Jones Concert, SNIF,
Is sold out already!!! NOOOOOOOOOOOOo
WHYYYYYYYYYY unless somebody borrow me 150 Dlls,
hahahah, i dont't think so, hahaha.
Well mean while i have to say that i'm happy because
soon i will have vacation school ! NICE
The rings,,, Just something to ADORE!!!
By Dior of course.
Song for today,
Allure -- Nocturna